The Cost of Recycling in Palm Beach County
By: Robert S Weinroth
The mission of the Solid Waste Authority (over which the Board of County Commissioners acts as the governing body) is to manage the materials discarded by residents and businesses of Palm Beach County in a manner consistent with its legislative mandate, applicable local, state and federal ordinances, regulations and laws.
That's a mouthful but the ultimate takeaway is the business of trash disposal is not a simple matter of picking up over 37 million tons of municipal solid waste generated by 20 million Floridians and about 113 million visi­tors every year and carting it to a landfill for disposal.
The sheer volume of discarded materials and the finite amount of land we can dedicate to landfills makes it imperative for the county to take advantage of the many opportunities for recycling.
Unfortunately, Floridians and our visitors continue to discard valuable commodities when there are better uses for those items. Recognizing a looming crisis, the Florida Legislature established a statewide weight-based recycling goal of 75 percent by 2020 as part of the Energy, Climate Change and Economic Security Act of 2008.
The Act established interim recycling goals: 40 percent by 2012, 50 percent by 2014, 60 percent by 2016 and 70 percent by 2018.
While Florida achieved the interim goals established for 2012 and 2014; Florida's 2016 recycling rate fell short of the 2016 interim recycling goal with only a 56 percent recycling rate achieved.
While the state fell short of the aspirational goal established by the legislature, Palm Beach County (thanks in large part to the waste to energy program) has achieved over 70 percent recycling since 2015. Of the 11 counties reaching the 2016 interim goal, only four counties achieved a 60% or more recycling rate by means other than renewable energy.
The Solid Waste Authority owns two Renewable Energy Facilities. Palm Beach Renewable Energy Facility 1 opened in 1989 and was completely refurbished in 2008. It currently processes in excess of 800,000 tons of municipal solid waste per year and generates up to 60 megawatts of clean electricity.
PBREF1 successfully provides a 60 percent reduction by weight in the quantity of waste going into the county landfill in West Palm Beach. Had PBREF1 not been built, the Authority's landfill would have been depleted over a decade ago!
PBREF2 was completed in 2015. It is the newest waster to energy facility in the US. The million ton per year mass burn facility generates up to 95 megawatts of clean electricity.
Recycling in Florida, the United States, and the world has changed significantly over the last 10 years. Many of the challenges currently being faced, countrywide with recycling have occurred as a result of changes in collection methods, shifts in the recycling markets and new and lighter weight packaging.  Moreover, with more people getting their news online, the amount of newsprint being recycled has dropped precipitously. Conversely, with the uptick in online shopping, recycled corrugated cardboard has seen an increase.
When it comes to how materials are separated for curbside recycling, single and dual stream recycling are the two common approaches. Palm Beach County has adopted the dual stream approach using the familiar BLUE and YELLOW bins.
Single stream recycling involves placing all recyclables into the same bin, while dual stream or source separation recycling requires that paper fiber products such as paper and cardboard be placed in a separate bin. Single-stream recycling faces criticism in the face of contamination challenges faced by recycling processors.​
For more than 20 years, China was the world's recycling bin, accepting an enormous quantity of recyclable waste from nations worldwide.
In 2016, China processed at least half of the world's exports of waste plastic, paper and metals with the US exporting 16 million tons of waste to China that year, worth about $5.2 billion. Britain sent China enough garbage to fill up 10,000 Olympic-size swimming pools.
Beginning in 2018, China banned the imports of 24 categories of solid waste, including waste plastics, unsorted scrap paper and waste textiles. There's a mad scramble for alternative destinations or solutions. China appears to be developing its own domestic market for recycling with the current market price for cardboard around $300 per ton (with a 0.5 percent contamination limit as opposed to the US standard of 3-5 percent).
In the face of the rapidly changing market, some communities in the US are scaling back or discontinuing recycling programs. The reduced revenues generated by recycling are impacting Palm Beach County. Recycling costs the average household around $4.00 a month (after taking into account the costs of recycling offset by the revenues generated from the sale of recycled materials and the energy generated at the Authority's two Renewable Energy Facilities).
While industry shipments of fiber to China are down almost 20 percent, shipments to India have increased over 20 percent, to Viet Nam over 20 percent and Indonesia over 15 percent. The Authority also ships to South America, Mexico and South Korea.
While it is likely the market will turn around and prices will rebound, it is important for residents to help make the costs of recycling more manageable.
The important takeaway – the Authority DOES NOT recycle everything! The more contaminated the streams of recyclables, the more costly to process.
Many items may be recyclable but the cost far exceeds the value. The Authority cannot collect and store items waiting for a market to develop. Ultimately, the market dictates what can be sold and at what price. New and seasonal residents coming from other geographical areas may have followed different rules than those required in Palm Beach County.
Yellow Bin (Paper products go in your yellow bin)
Palm Beach County recycles:
Cardboard
Newspapers and Inserts
Office and School Paper
Mail
Magazines
Dry Food Boxes

No food stains (e.g. pizza boxes)

Paper Bags
Cardboard Paper Rolls
Pizza Boxes
Blue Bins
Plastic Bottles and Containers

Lids on; 2 gallons or less

Cans, Food and Beverage
Glass Bottles and Jars
Cartons, Milk and Juice
Drink Boxes
The only materials that can be recycled in Palm Beach County's program are ones listed above. Please do not place anything else in your recycling bin, including:
Plastic Bags
Foam Products
Aluminum Foil or Pans
Shredded Paper
Plastic Eating Utensils or Straws
Paper Plates
Paper Towels or Napkins
Coat Hangers
Light Bulbs
Needles
These items could endanger the safety of waste workers, harm the environment, or damage the recycling center.
When in doubt, throw it out! 


Wondering if something is recyclable? Search the Solid Waste Authority Disposal Database» at: www.swa.org/378/Is-This-Recyclable
Finally, here are the answers to some Frequently Asked Questions about recycling:
Q1.When recycling plastics #1-7, are only bottles accepted or can anything with those numbers on it be recycled?
Answer:The key word is "containers." Plastic containers marked with #1 through #7 are recyclable. This includes restaurant takeout containers, if they are plastic. Just be sure to rinse them out. However, Styrofoam containers, usually marked with #6, are not recyclable in your blue or yellow bins. These should go back to your local grocer for recycling or placed in your garbage to be reused into energy.
Q2.What does it mean to recycle plastics #1-7? Can any plastic item with those numbers on it be recycled?
Answer:Many plastic products have the triangle made of arrows with a number in the middle. The number in the triangle symbol tells you only the kind of plastic an item is – it cannot tell you whether or not it is recycled in your local program.
To search what recyclable in Palm Beach County, visit Is This Recyclable?
Here is a handy chart explaining the numbers and the types of plastics:
Resin Identification Code

Type of Resin Content

Examples of Products Made of Plastic Type
(Not all of these can be recycled in Palm Beach County)

PET – Polyethylene Terephthalate
Water and soft drink bottles; mouthwash bottles; peanut butter containers; salad dressing and vegetable oil containers
HDPE – High-density Polyethylene
Milk jugs; bleach, detergent and household cleaner bottles; shampoo bottles; motor oil bottles; butter and yogurt tubs
Vinyl or PVC
Window cleaner and detergent bottles, shampoo bottles, cooking oil bottles
LDPE – Low-density Polyethylene
Squeezable bottles; carpet
PP – Polypropylene
Some yogurt containers, syrup bottles, ketchup bottles, caps, medicine bottles
PS – Polystyrene
Egg cartons, meat trays, disposable plates and cups, carry-out containers
Other – Mixed Plastics
Three- and five-gallon water bottles, certain food containers
For example, a large container may be marked with a #2, telling us it's made of high-density polyethylene. But that's all it can tell us: the symbol can't tell you whether not a particular item is recyclable in a specific recycling program.
In Palm Beach County, plastic containers that are smaller than 2 gallons and marked with #1 through #7 are recyclable. This includes plastic restaurant takeout containers, laundry detergent jugs, soda bottles, yogurt cups, butter tubs and disposable party cups.
The one exception to this is foam containers, usually marked with #6. They are not recyclable in your blue or yellow bins. These should go back to your local grocer for recycling or placed in your garbage to be reused into energy.
Q3.Are pull-tab lids recyclable?
Answer:Aluminum lids may be acceptable in used beverage cans, as long as it's all aluminum and not bi-metal.
Q4.What should be done with metal lids to glass jars?
Answer:Leave the lids off of glass jars and place both in your blue SWA recycling bin. Most glass is broken by the time it arrives at our Recovered Materials Processing Facility, or it gets broken in the glass breaker once it arrives. If you leave a metal lid on a glass container, we could get broken glass in the metal recycling, or metal in the broken glass.
Q5.Does cardboard go in the blue or yellow recycling bin?
Answer:Cardboard should be flattened and cut into three-foot by three-foot sections and placed in or beside your yellow bin. You can find out what else goes in your blue and yellow bins by going to www.swa.org/RecycleRight.
Q6.Can Styrofoam be placed in the blue recycling bin? If not, does anyone recycle them?
Answer:Styrofoam containers, usually marked with #6 in the recycling triangle imprinted on the bottom, are not recyclable in the blue or yellow bins in Palm Beach County. Some Styrofoam items like egg cartons can be returned to your local grocer for recycling.
Q7.I am moving. What should I do with my recycling bins?
Answer: When moving to a new address, leave the garbage cart and recycling bins at your old address if you change addresses. Place them behind the home and not visible from the street. If you move to a new address and there are no blue or yellow recycle bins, please call 866-NEW-BINS or request new recycling bins online.
Q8.Are mirrors recyclable in Palm Beach County?
Answer:Mirrors cannot be recycled in Palm Beach County, and should not be placed in the blue or yellow recycling bins nor in the glass, plastic aluminum dumpster at the SWA's Home Chemical and Recycling Centers.
If it is very large and not in a usable condition, it may be brought to any of our six transfer stations or to the Customer Convenience drop-off at our landfill in West Palm Beach. To drop it off, travel on to the tipping floor after going through the scale house.
There will be a very nominal fee.
If the mirror is in good condition, you could donate to a secondhand shop, Resource Depot (561.882.0090) or to a construction reuse store like the Habitat for Humanity Restore.
Why Recycle?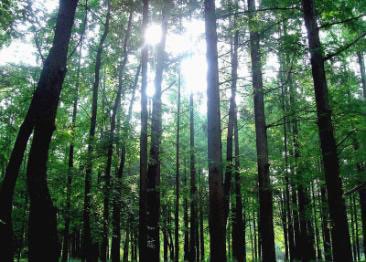 Recycling conserves resources
The demand for raw materials used to make plastics, glass, papers, and metals is reduced when we collect recyclables and convert them into new products. Less demand for petroleum distillates, minerals, and trees helps to reduce the pressures of oil refining, mining, and logging on the environment.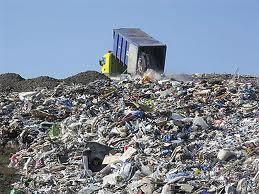 Recycling reduces the need for landfills
Diverting recyclable materials from landfills helps to reduce greenhouse gas emissions and promotes the development of markets for recycled goods.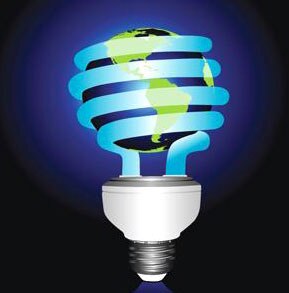 Recycling saves energy
Oftentimes, it takes less energy to convert recycled materials into goods than to produce goods from virgin materials. Because it takes 95% less energy to recycle an aluminum can than to make an aluminum can from virgin mined bauxite, aluminum cans are one of the most recycled goods we have today.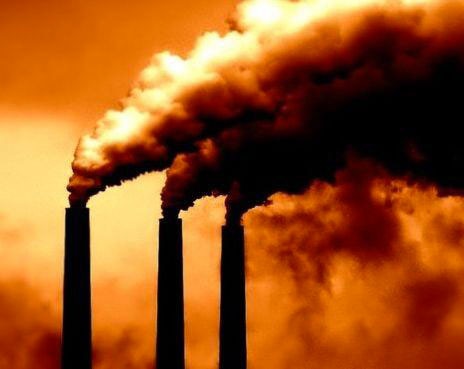 Recycling helps to alleviate global warming
By reducing the stresses of greenhouse gas emissions, mining, and deforestation, recycling positively impacts our environment.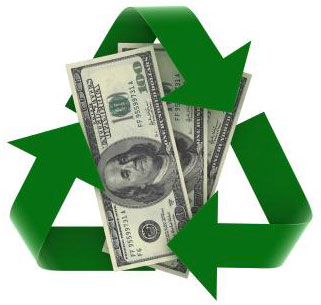 Recycling saves money and promotes goodwill
Using recycled materials reduces the raw material and energy costs of manufacturing  and more broadly reduces the costs associated with negatively impacting the environment. Not only are these savings seen by consumers at retail, consumers feel good about purchasing "green" products.